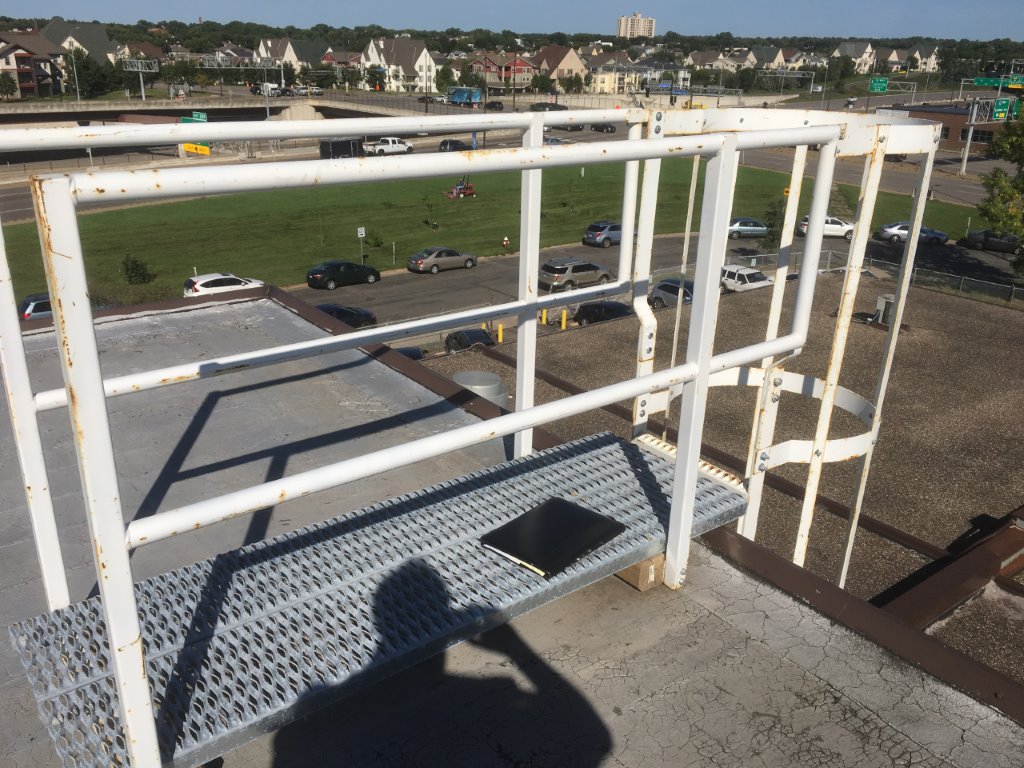 Fixed Vertical Ladders (Safety Ladders)
Safety of your employees is always the first priority. With a number of changes to OSHA regulations in recent years regarding Fixed Vertical Ladders, we have designed, fabricated and installed numerous ladders for our clients that are up to the current regulations often replacing an existing unsafe ladder.
Contact Us if you have a fixed ladder project you would like to discuss.